Lawn Maintenace & Lawn cutting Eagleville, PA
Lawn Maintenance & Lawn Cutting Eagleville
JKM offers professional grounds maintenance programs (lawn mowing) for both residential and commercial accounts.
All services are based on a per service price, but annual contracts are available. (Please inquire by calling, or emailing through our form submission page.)
At JKM we look to add value to your property in the Eagleville area, by providing a consistent final product after each service. Upon first inspection of your property, our technicians assess the proper lawn cutting height, as rainfall and temperatures effect growth from week to week. Some of our clients prefer lush lawns cut on significantly higher settings. These are normally lawns that are treated by regular weed & feed programs. While others clients prefer a lower height setting to extend the freshness of their last cut. At JKM our mowers are normally set on an average height of 3.25 inches. These heights vary during the growing season and the type of grass present.
Grass clippings are a healthy, natural fertilizer for your turf that will help to develop and maintain a layer of thatch. This layer holds in moisture and protects the turf roots from direct sun exposure and heat damage. At JKM we mulch clippings back into the turf whenever possible. Bagging services for small areas are available at an additional charge.
Our Eagleville lawn maintenance crews sharpen blades weekly and service all our equipment on a daily basis to ensure top quality results in the field. Choose JKM for your lawn maintenance, cutting and grounds maintenance in the Eagleville, PA area.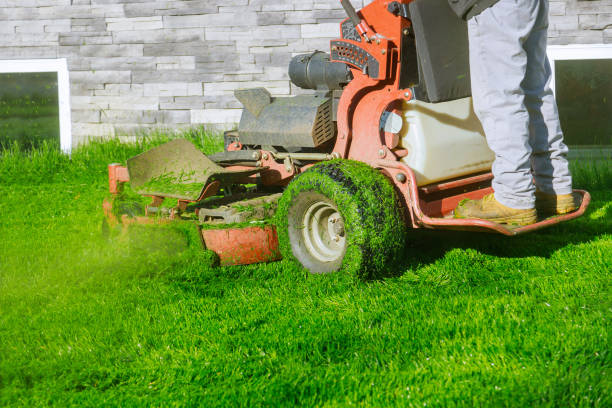 Service Area
Lafayette Hill, Plymouth Meeting, Blue Bell, King of Prussia, Eagleville, Trooper, Audubon, Collegeville, Trappe, Royersford, Limerick
Message Us
Get In touch below. Ask Any Question or Start a Free Estimate
Office Hours
Monday - Friday 7:30am - 3:30pm