Spring Planting King of Prussia
Spring Shrub, Tree, Flower Bed Planting in King of Prussia
Here at JKM, we can handle your spring shrub, flower bed, and tree planting for residential and commercial properties. Let us help you by providing you with an accurate quote for your shrub and flower bed project.
Shrub planting
We help select, purchase, and plant a variety of shrubs, bushes and small trees on your property. Shrubs are a great way to add color, texture, and variety to your landscaping and increase the value of your home.
Flower bed planting
JKM will install beautiful flower beds and shrubs on your property. We will prepare the soil, and plant them in your flower beds. We are experts in planting perennials, annuals, bulbs, and shrubs in the King of Prussia area.
Why Choose Our Planting Services?
Our team of experienced lawncare specialists will work with you to select the perfect flowers, shrubs and trees for your property and will plant them in the best locations. We take pride in making sure each plant, shrub and tree is planted correctly, and in the best location for your property. Let our King of Prussia landscaping experts help with your next project.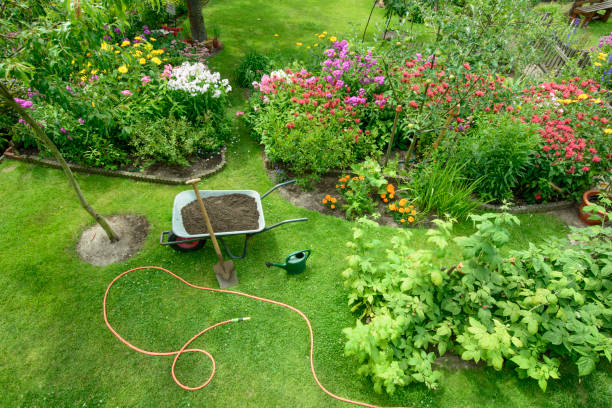 Service Area
Collegeville, Lafayette Hill, Plymouth Meeting, Blue Bell, King of Prussia, Eagleville, Trooper, Audubon, Trappe, Royersford, Limerick
Message Us
Get In touch below. Ask Any Question or Start a Free Estimate
Office Hours
Monday - Friday 7:30am - 3:30pm