Mulch and Topsoil Trooper
Mulch & Topsoil Trooper
Applying mulch is by definition applying organic materials to the surface of the soil. Mulch should be applied for several reasons, other than just aesthetics. Applying mulch to garden beds will help retain water for plants, will increase fertility and the overall health of the soil. Mulch can also help prevent soil erosion. One of the main reasons, homeowners apply mulch is to reduce weed growth during the season. Here at JKM, we can install any of the following materials to enhance the value of your property in the Trooper area.
Mulches available:
Black Dyed (most popular)
Brown Dyed
Natural Brown
Red Dyed
Hemlock
Certified Playground Chips
From time to time, your lawn may require additional nutrients. These nutrients can be added with an application of fresh topsoil. This application of topsoil is usually called topdressing. By adding this soil in combination with aeration and overseeding you can look to establish a thick healthy lawn. The use of fill dirt and then premium topsoil can help level out bumpy or uneven lawns, it can even help to reduce puddling and also slow soil erosion from existing areas.
Topsoil Available:
Fill Dirt (base layer if large scale leveling is required)
Screened Topsoil (for use on lawns and base layer for mulch beds & vegetable gardens)
Enriched Soil (consisting of 80% screened topsoil & 20% mushroom soil and should be used as a topdress for lawns & vegetable gardens)
Mushroom Soil (consisting of a mixture of soil, wheat straw, gypsum & manure in which mushrooms are grown. This organic material should be used in conjunction with screened topsoil in garden beds or vegetable gardens)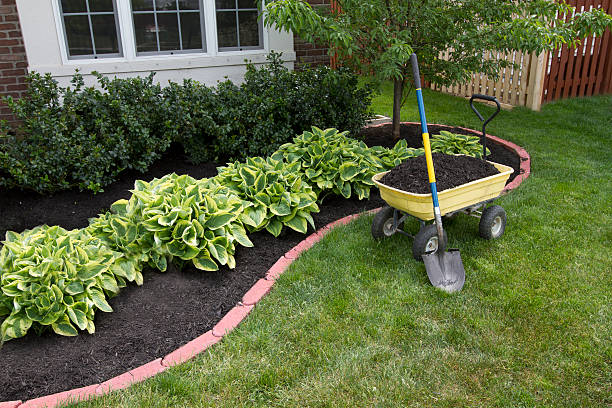 Service Area
Collegeville, Lafayette Hill, Plymouth Meeting, Blue Bell, King of Prussia, Eagleville, Trooper, Audubon, Trappe, Royersford, Limerick
Message Us
Get In touch below. Ask Any Question or Start a Free Estimate
Office Hours
Monday - Friday 7:30am - 3:30pm